The 306th Board takes a break from a busy agenda session:




Steve Snyder, Nancy Huebotter, Walt Rozett, Joel LaBo, Barbara Neal, Charles Neal, 

Em Christianson, Bill Houlihan, Judy Hermley, Rocky Rockwell, Walter Lubojacky, 

Ralph Franklin, Allan Lawson. Board members not pictured: Cliff Deets and Vernon 

Williams.
After I retired in August 2009, I began to think about pulling together all the information I had about my father's war experiences.  However, it wasn't until I attended the 306th Bomb Reunion in Savannah, Georgia in the fall of 2012 that I decided to actually do it.  Initially, it was just going to be just something for my satisfaction and to give to relatives of my dad's crew.  Once I got started on the project and truly realized what a unique and compelling story it really was, I decided to go all out and publish a professionally done book and offer it to the public.  The problem was where and how to start.
I had a foundation from the many stories my father had told me about his experiences and from the two trips I took to Belgium in 1994 for the 50th Anniversary of the Liberation of Belgium and again in 2004 for the 60th.  During those trips, I saw the memorial to the B-17 Susan Ruth and its crew, explored the small museum that contains pictures and memorabilia, and visited many locations where the events of many years ago actually took place.  Seeing things first hand brought the stories alive and made them personal.
I already had a wealth of information at my disposal with all the keepsakes my parents had retained from the war years.  Among these items were:
all the letters my father had written to my mother while he was stationed in England
correspondence from the War Department to my mother
letters from crew members and their relatives
letters from my father's Belgian helpers
my father's hand written diary
my father's military orders and records
a taped and recorded interview of my father from 2004
Belgian publications about events that happened during the war
newspaper articles
pictures from 1943 and 1944, many of my father and his Belgian helpers
written and oral accounts by crew members and others
obituaries of crew members and spouses
a research publication by Dan Frey
Another invaluable source of information was the material gathered and published by Dr. Paul Delahaye.  He was a young boy during the Nazi occupation of Belgium and lived near where the Susan Ruth crashed.  In 1984, he formed the Belgian American Foundation to honor and remember the Allied troops who liberated his country when he was just 13 years old.  Outside of his veterinarian work, Dr. Delahaye became the local historian and through extensive research and personal interviews with citizens involved in the events, he documented and recorded what took place in that area during the war.
I read many books about the Eighth Air Force and spent hours and hours on the internet doing research.  Both were especially helpful in obtaining information about prisoner of war events that bombardier Richard Daniels and flight engineer/top turret gunner Roy Holbert experienced.
Through the 306th Bomb Group website, I obtained many declassified military documents. Among them were: Aircraft Records, Missing Crew Reports, Mission Reports, Squadron Diaries, and Squadron Rosters.  I reviewed years and years of 306th Bomb Group newsletters that contain articles and stories written by 306th veterans.
Although all the crew members were deceased, I had gone on a quest to locate their living relatives and was successful with the exception of navigator Robert Benninger.  Thankfully, several relatives were helpful and sent me letters, photographs, military documents, newspaper clippings, magazine articles, and oral and written accounts.
There also some wonderful surprises along the way.  One was when I received a Facebook message from Anne-Sophie Gaudry in Belgium inquiring if I was related to one Captain Howard Snyder.  It turned out her great grandmother, Eva Martin, was one of my father's helpers who hid him from the Germans!  Anne-Sophie and her parents related some incidents involving my father that I never knew about.
While attending a 306th Bomb Reunion, I discovered that one of the attendees, veteran Phil Mundell, had flown his very first combat mission as the ball turret gunner on my dad's crew!  From the 306th membership directory, I determined that a couple other veteran members had flown missions with my dad so I called and talked with them.
Bill Slenker, son of tail gunner, William Slenker, provided me with a copy of an 80 page report prepared by the U.S. War Department War Crimes Office on the investigation concerning the murder of three crew members; George Eike, John Pindroch and Robert Benninger.  In it was recorded testimony from people not only knowledgeable about the events but personally involved in them!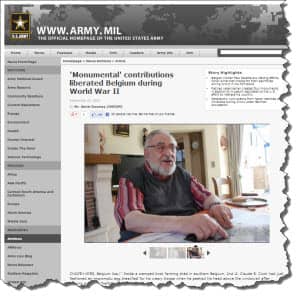 Christel Delahaye, Dr. Delahaye's daughter, connected me with Jacques Lalot who had investigated some of the events that had taken place in Belgium, had interviewed members of the Belgian underground who participated in those events, and had written a book about his findings.  The information Jacques provided me added important facts and helped clarify crucial details.
The final and most amazing surprise was locating the German Luftwaffe pilot who shot down the Susan Ruth!  My wife, Glenda, suggested I try to find out.  Initially, I thought it would just be a waste of time, thinking "How am I ever going to do that?"  Anyway, I said I'd try and did a Google search on "Identifying a Luftwaffe pilot."  I found a couple sites, Axis History Forum and The Luftwaffe Archives and Records Reference Group and posted my inquiry along with the date, time, and location that the Susan Ruth was shot down.  Shortly afterwards, I received two replies: one from London and one from Belgium stating that it was probably Hans Berger who is still living!  Not only that, but the 90 year old Hans is a translator and speaks English!  I obtained Mr. Berger's email address, and he graciously furnished me with some fascinating information from a completely different perspective.
My book is written in linear or chronological order.  It starts with my father's early years, to his brief time in the Army infantry, and then when he joins the Air Force and goes through pilot training.  It continues with the crew's journey to England, life on the base at Thurleigh, and their combat missions.  It describes their plane being shot down and each crew member's experiences on the ground until the war ends.  It ends with the living crew members returning to Belgium for the dedication of the memorial to them and their plane.
Although my father is featured, the book is by no means only about him.  My goal was to tell the story about the entire crew of the Susan Ruth and about what each man went through.
While I was writing their story, it became clear to me that it would be necessary to weave a considerable amount of historical information and facts throughout the book.  I felt this would put things in context and provide background to the story line.  Basically, the book is a non-fiction, historical documentary.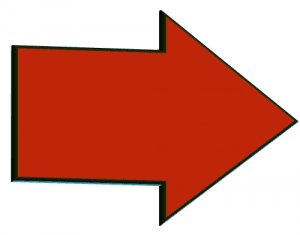 BUY on Amazon / Barnes & Noble or where fine books are sold.