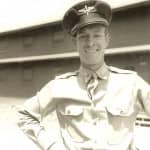 Growing up, I knew the basics about my father's World War II experience.  He was a B-17 pilot whose plane, the Susan Ruth, was named after my oldest sister who was one year old at the time.  His plane was shot down over Belgium, and he was missing in action for seven months.  Through the help of the Belgian Underground, he was able to evade being captured by the Germans.  That was about it.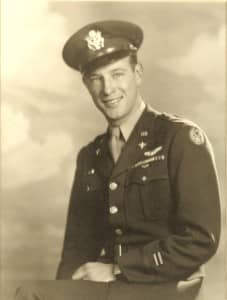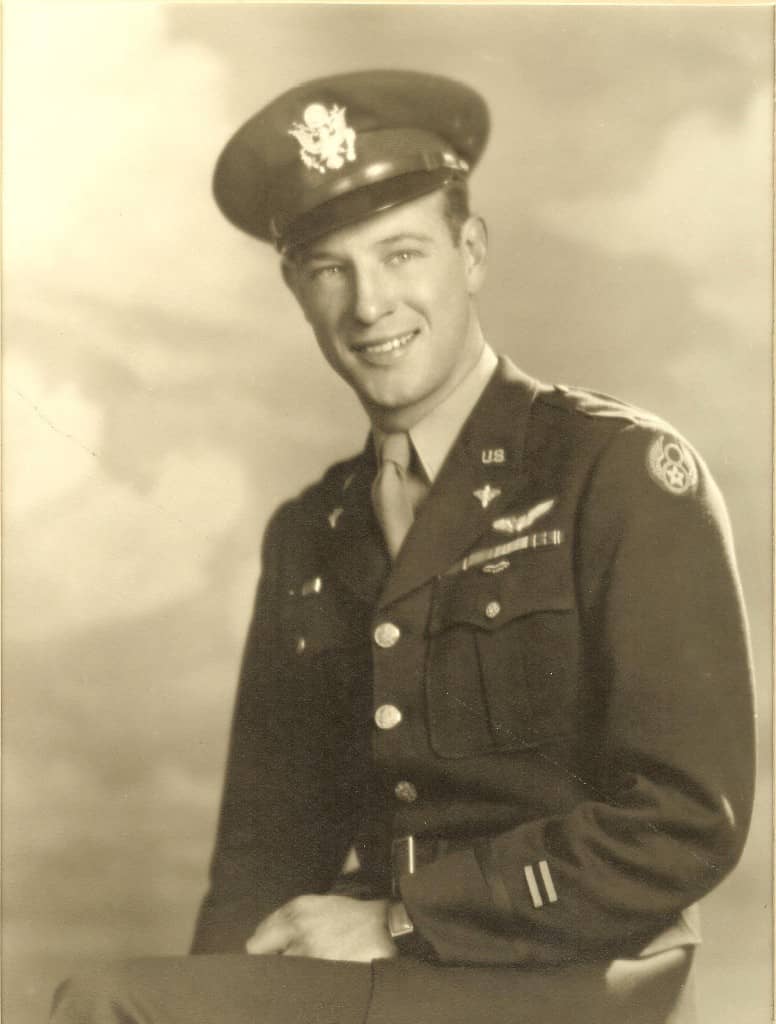 I knew my father corresponded with several of the people in Belgium who helped him, and occasionally he and my mother would socialize with other members of his B-17 crew and their wives.  However like most veterans, my dad really didn't talk about the war much until after he and my mother took some trips to Europe and visited Belgium.
In particular, were two trips arranged by veterinarian Dr. Paul Delahaye who lived in the area where the Susan Ruth was shot down.  Dr. Delahaye had formed the Belgian-American Foundation in 1984 to honor and keep alive the memory of the Allied troops who liberated his country from Nazi oppression.  In 1988, he invited my parents to attend the dedication of a monument to U.S. soldiers, and in 1989 he invited the living crew members and their wives to attend the dedication of a memorial to Susan Ruth and its crew.  It was after these trips that my father began to recall and discuss his wartime experiences.
In 1994, my wife Glenda, sister Nancy, and I accompanied my parents back to Southern Belgium to attend the 50th Anniversary Celebration of the Belgian Liberation.  My dad was the honored guest and speaker at numerous events, and we saw several of the houses where he was hidden while missing.  It was an amazing and emotional experience that really sparked my interest to learn more about my father and his crew.
In February 2003, The Collings Foundation's "Wings of Freedom Tour" came to Long Beach, California, and I paid to take a 30 minute ride in the restored B-17 Nine-O-Nine.  It was so thrilling to get just a small taste of what it must have been like during the war.
In the spring of 2004, I accompanied my dad to King of Prussia, Pennsylvania to attend the annual AFEES (Air Forces Escape & Evasion Society) Reunion which included a bus trip to Washington, D.C. to visit the World War II Memorial just prior to its formal dedication on May 29.  My dad wanted to see it before he died, and it was the last trip he ever took.  My parents were unable to travel to the 60th Anniversary of the Belgium Liberation in September 2004, but Glenda and I went to represent them.  Again, it was an amazing and humbling experience.
Both my parents died in 2007: my dad, Howard, in April and my mother, Ruth, five short months later in September.  After they died, I started going through their war keepsakes that included a plethora of pictures, letters, crew member firsthand accounts, and historical publications written by Dr. Delahaye; all of which I scanned into my computer.  Of particular interest were all the letters my Dad wrote to my mother while he was stationed in England that she had kept.  I had never read them until then, and it was absolutely mesmerizing "listening" to my father "talk" about his personal experiences.
After 36 years of working in sales for Vision Service Plan (VSP), I retired in August 2009, and my retirement gave me the opportunity to begin deeper research into the history of the Susan Ruth crew.  The first thing I did was try to locate relatives of the crew.
Through a variety of sources (Ancestry.com, Obituaries, Facebook, etc.), I was able to find numerous relatives of all the crew members except one.  Although it took a lot of searching and a lot of hours, I was gratified whenever I found a relative. I assumed the role of unofficial Susan Ruth historian and began emailing all sorts of information to them; many of whom did not have much knowledge about the Susan Ruth and its crew.  Locating these relatives further ignited my enthusiasm for research, and as a result, I became a member of The Mighty Eighth Air Force Museum in Savannah, Georgia, The World War II Museum in New Orleans, Louisiana, the Air Forces Escape & Evasion Society (AFEES), The Eighth Air Force Historical Society, and the 306th Bomb Group Association.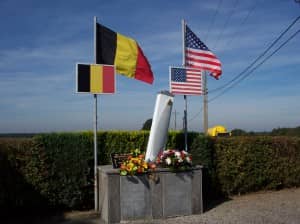 In 2011, the 306th Bomb Group held its annual reunion in San Diego, California, and being that I was retired and it was only 1 ½ hours from my home, I decided to go along with my oldest son, Doug. Later that year, Doug and I attended the AFEES Reunion in San Antonio, Texas, and in 2012 we attended the 306th Bomb Group Reunion in Savannah, Georgia.
Attending the reunions, I was inspired by the stories told by Eighth Air Force veterans and those told by relatives of vets who were no longer living.  Listening to them, I thought what my dad and his crew had experienced was even more compelling.  With all the reference material I had collected after my retirement, I decided to begin writing the story about my dad and his crew and publish a book.