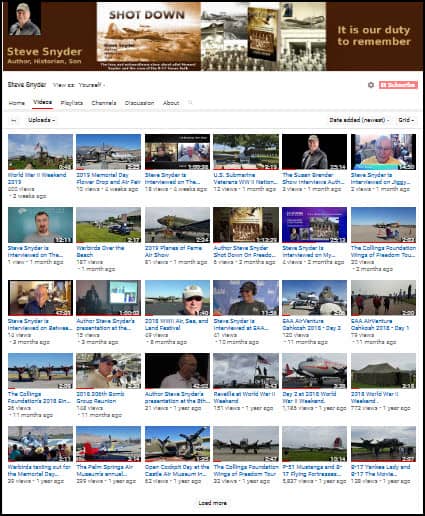 Greetings!
I wanted to let you know about my YouTube Channel in case you would like to subscribe to it.
There are a lot of videos of air shows I have attended around the country, interviews with World War II veterans, PowerPoint presentations I have made to various groups, and radio shows and podcasts interviews with me.
Click here to SUBSCRIBE: http://www.youtube.com/c/SteveSnyderShotDown 
I know you will find it interesting. Thank you for your consideration.
Steve