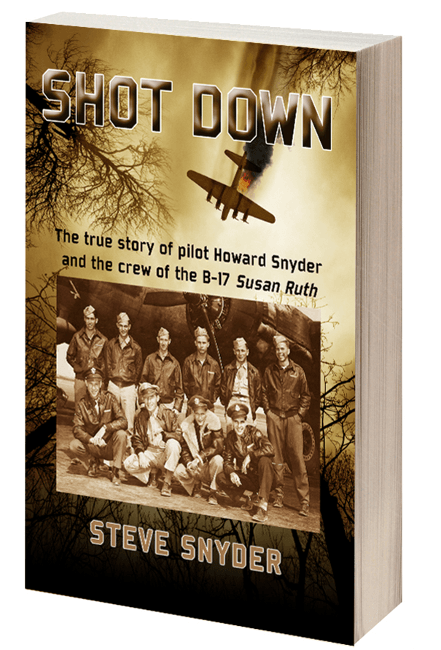 Today, my book, SHOT DOWN, received its 50th reader review on Amazon.com
The reader response has been fantastic! Of the 50 reviews, forty-seven have been 5 Stars, two 4 Stars, and one 2 Star. I am very grateful and humbled by the praise that the book is receiving which is reflected in the book sales numbers.  The book has even started to receive awards which I will report on in a future posting.
As I posted previously, presentations and book signings are growing fast, and to date, SHOT DOWN is now being carried by the following prestigious air and war museums.
National Museum of the Mighty Eighth Air Force
Planes of Fame Museum
Arizona Commemorative Air Museum
FLYING HIGH INTO THE SKY!