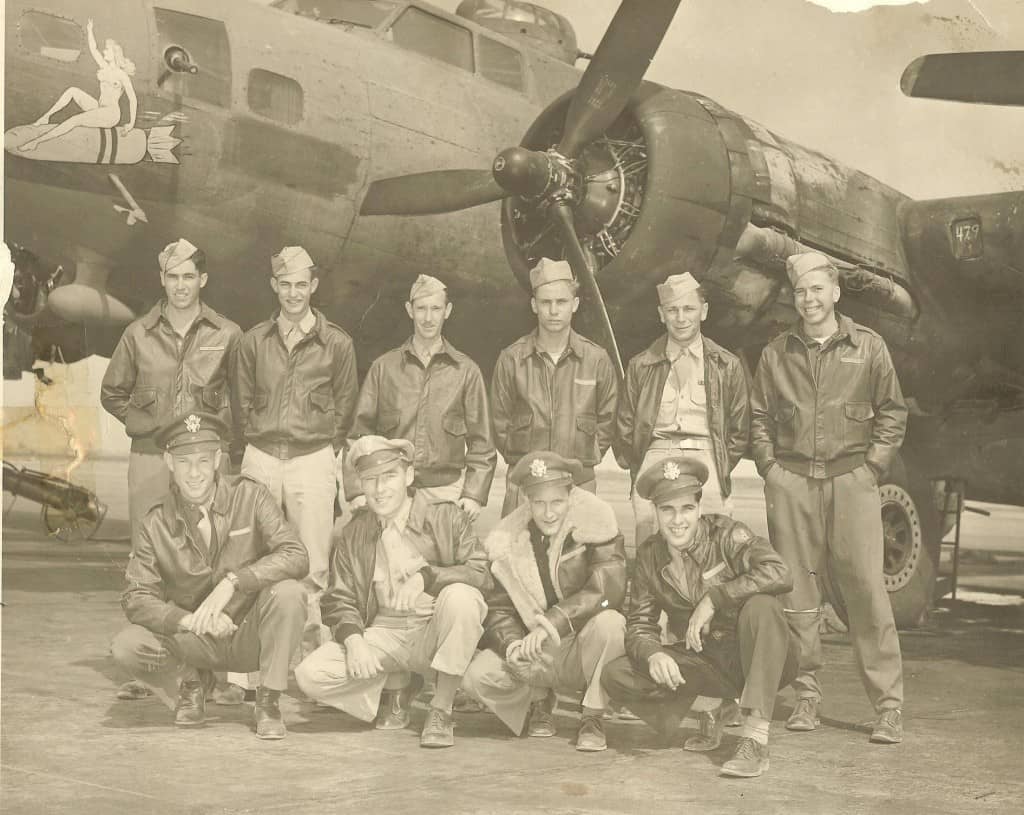 Author Steve Snyder's father, Howard Snyder, was a B-17 pilot stationed in England during World War II.  On February 8, 1944, his plane, the B-17  Susan Ruth, was Shot Down over the French/Belgium border after a mission to bomb Frankfurt, Germany.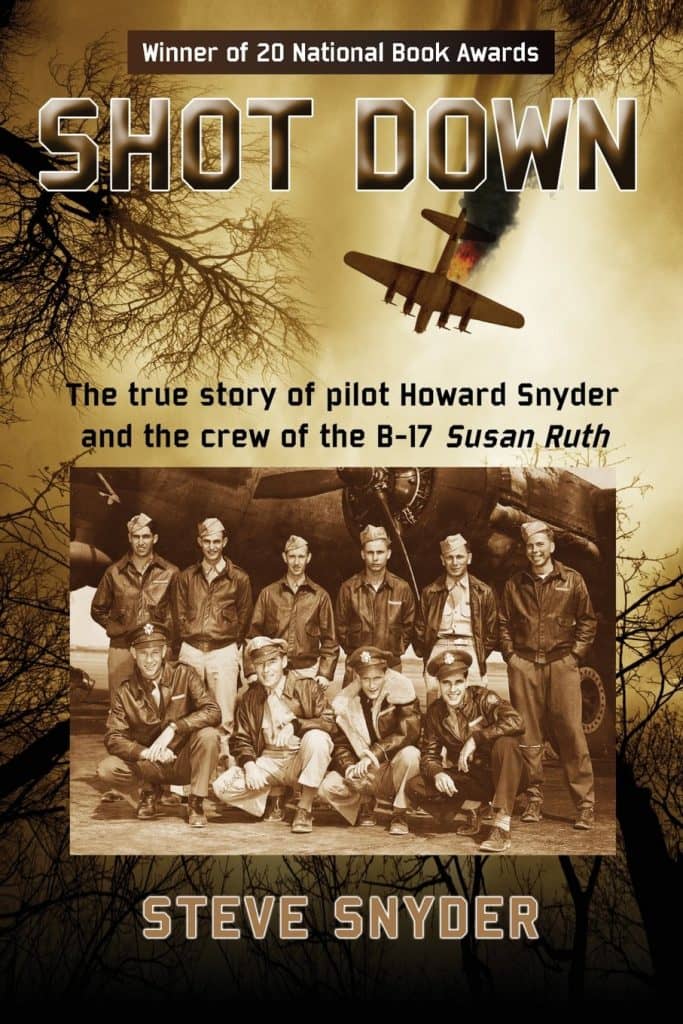 The book tells the true story of events leading up to and after that harrowing day.  Of the ten-man crew, some died, some ended up in prison camps, and some evaded capture.   What makes this book unique is the varied, detailed, and amazing story of what happened to each crew member, in particular, Howard Snyder who evaded capture and was missing in action for seven months.

ORDER SHOT DOWN TODAY!
Amazon / Barnes & Noble / Indiebound
or where fine books are sold.
To receive a personally autographed hardcover book, click on the
<<< BUY NOW button
Winner of 20 book awards, the hardcover book has more than 200 time period photographs of the people who were involved and the places where their stories took place. The eBook has 24 photos."
IMMERSE YOURSELF INTO THE STORY OF WW II ...
VISIT WITH STEVE AT A BOOK SIGNING NEAR YOU ...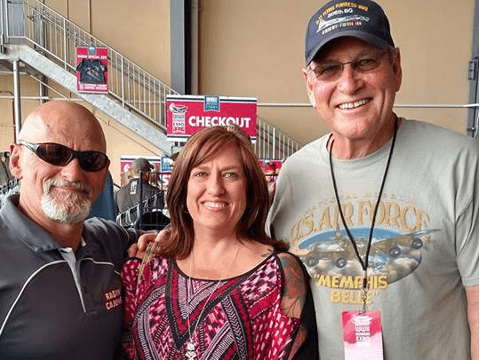 Mike & Angela Colwart Breaux @ 2016 WWII AirPower Expo, New Orleans, LA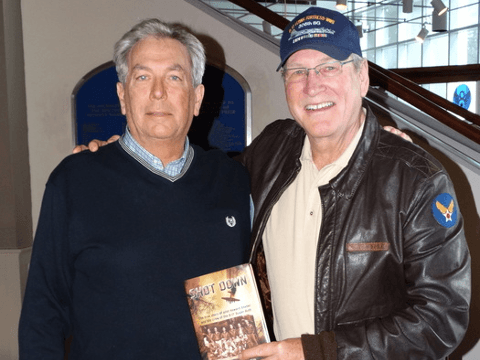 Rick Bauroth @ the National Museum of the Mighty Eighth Air Force, Pooler, GA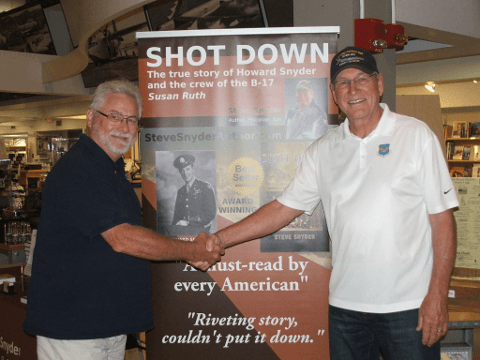 Rick Ingram @ the National Museum of the U.S. Air Force, Dayton, OH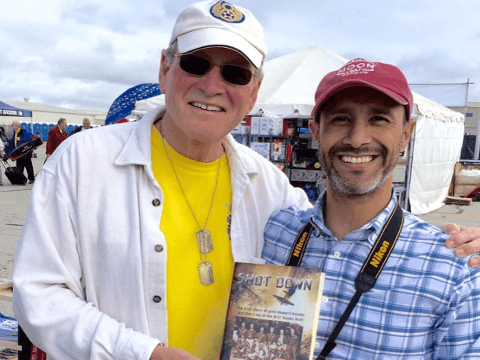 Salvador Sanchez @ the 2016 Planes of Fame Air Show, Chino, CA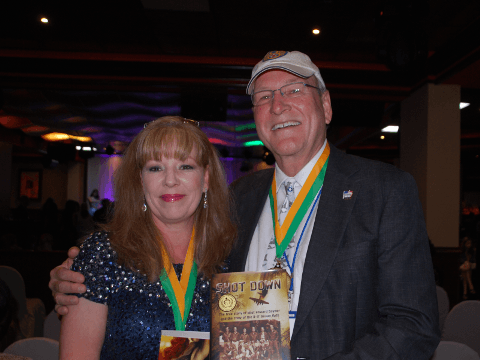 Sharon Sophie @ the 2015 Readers' Favorite International Book Awards, Miami, FL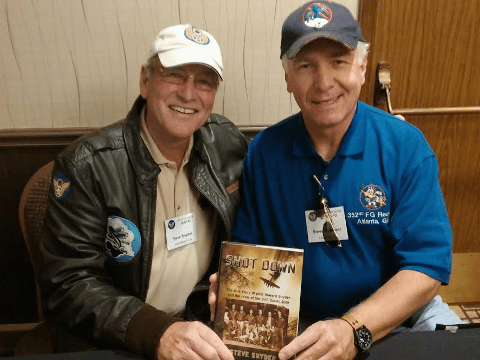 Steve Haktanir @ the 2015 8th Air Force Historical Society Reunion, Omaha, NE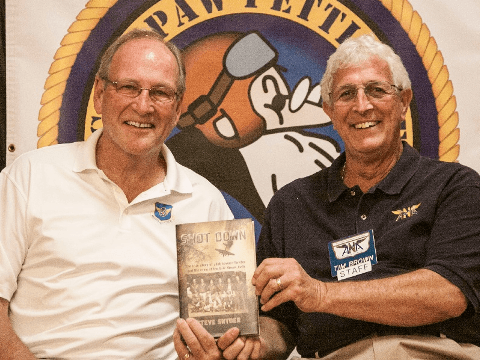 Tim Brown @ the 2015 Association of Naval Aviation Grampa Pettibone Squadron Luncheon, Garden Grove, CA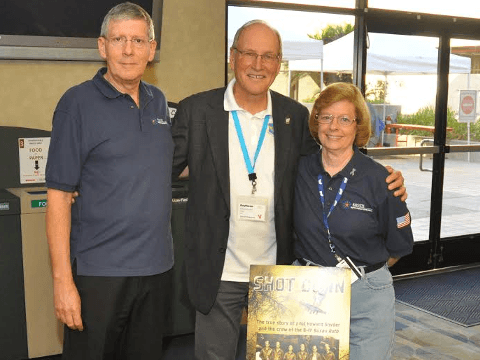 Wayne Scott & Nancy Huebotter @ the 2106 Raytheon Veterans Day Luncheon, Fullerton, CA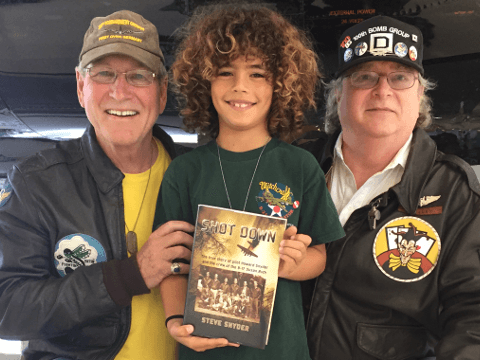 Zeno and Michael Faley @ the 2015 Wings of Freedom Tour, Lyon Air Museum, Santa Ana, CA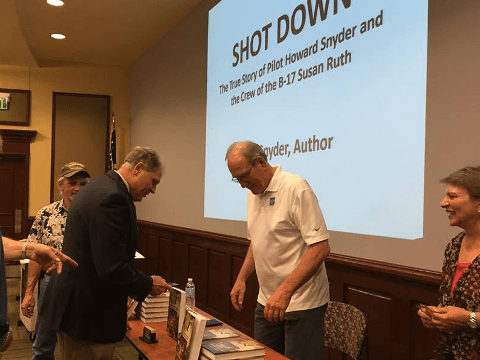 2016 Penn State University, State College, PA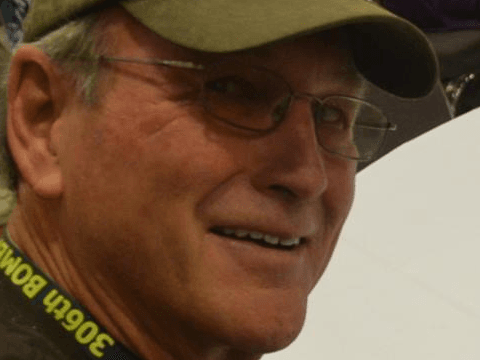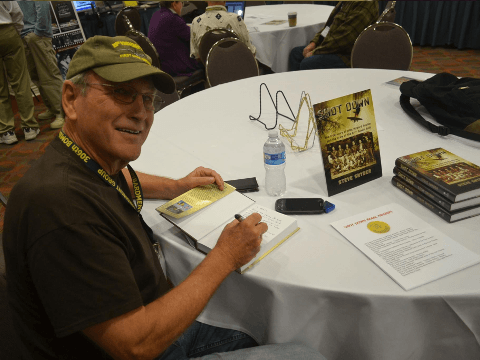 At 2015 306th Bomb Group Historical Association Reunion, Salt Lake City, UT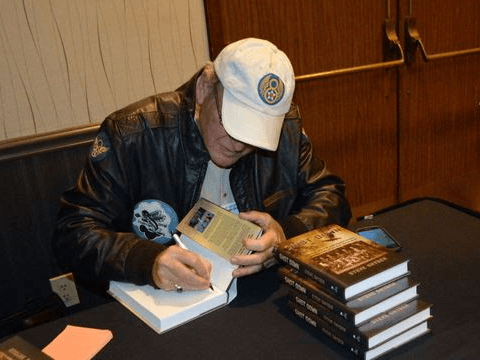 2015 Eighth Air Force Historical Society Reunion, Omaha, NE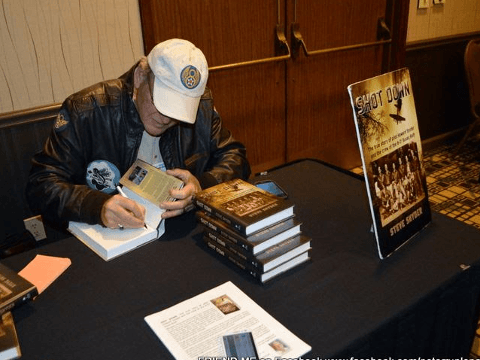 2015 8th Air Force Historical Society Reunion, Omaha, NE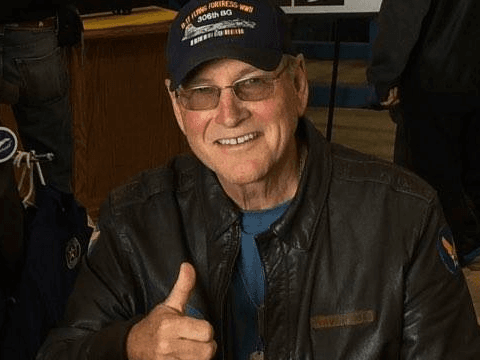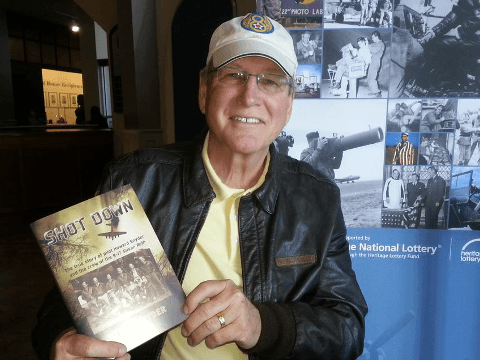 2014 National Museumof the Mighty Eighth Air Force, Pooler, GA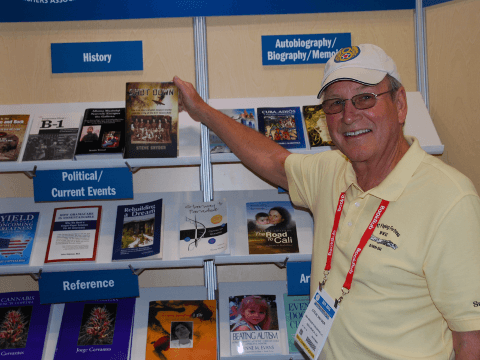 2015 Book Expo America, New York, NY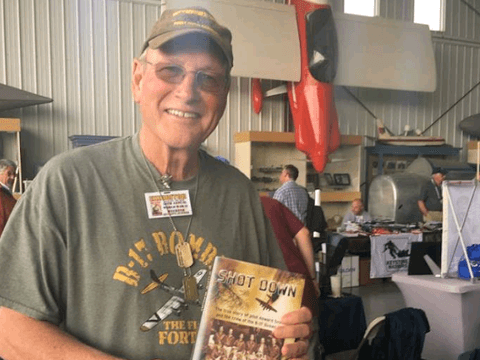 2016  WW II Weekend, Reading, PA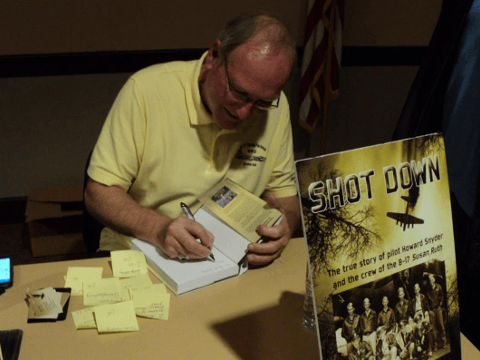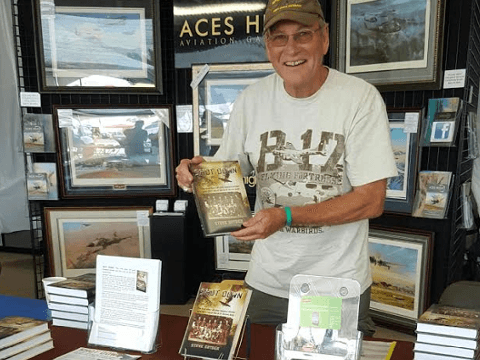 2016 Wings Over Camarillo, Camarillo, CA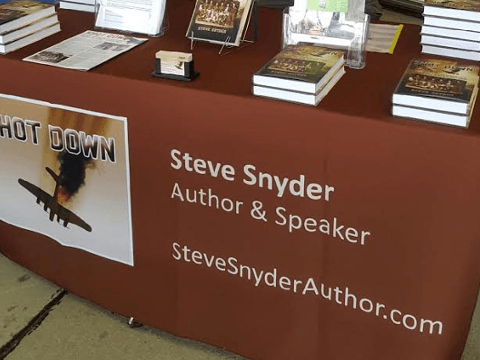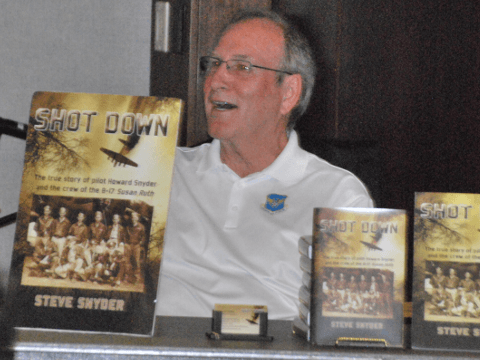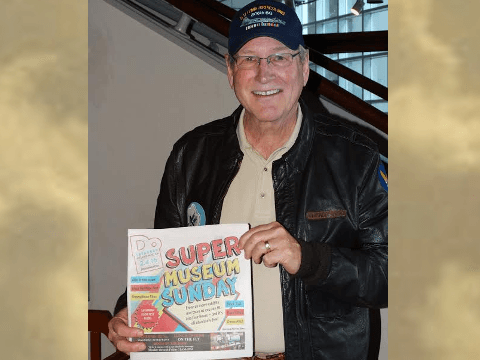 2016 National Museum of the Mighty Eighth Air Force, Pooler, GA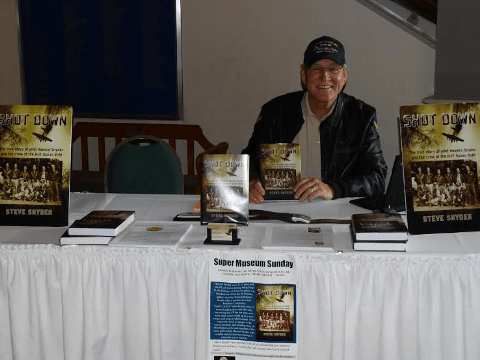 2016  National Museum of the Mighty Eighth Air Force, Pooler, GA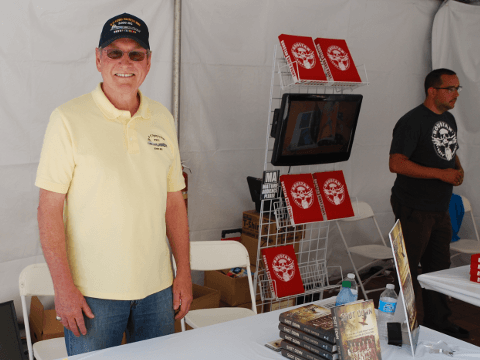 2015 Los Angeles Times Festival of Books, Los Angeles, CA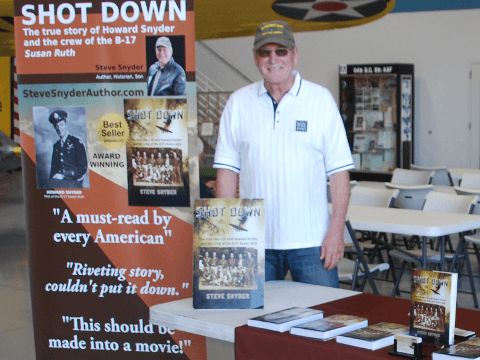 2016 Falcon Field Airport Open House, Arizona CAF Museum, Mesa, AZ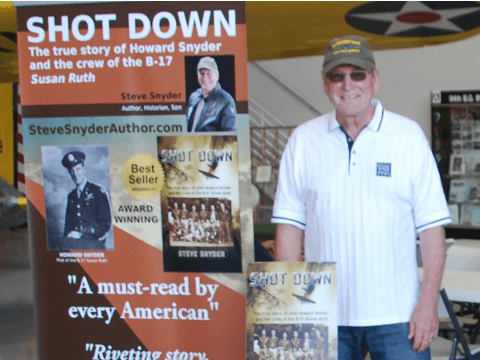 2016 Falcon Field Airport Open House, Arizona CAF Museum, Mesa, AZ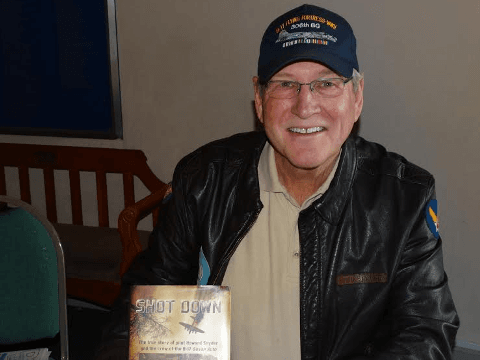 2016 National Museum of the Mighty Eighth Force, Pooler, GA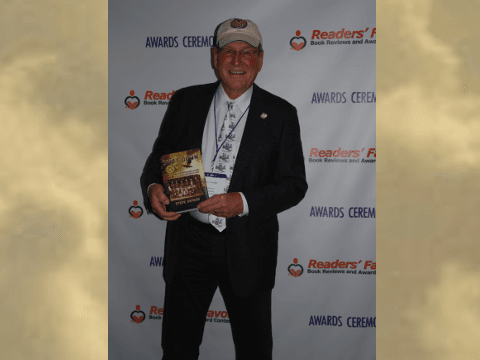 2015 Readers' Favorite International Book Awards, Miami, FL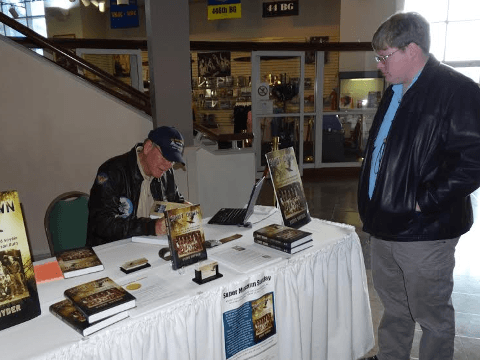 2016 National Museum of the Mighty Eighth Air Force, Pooler, GA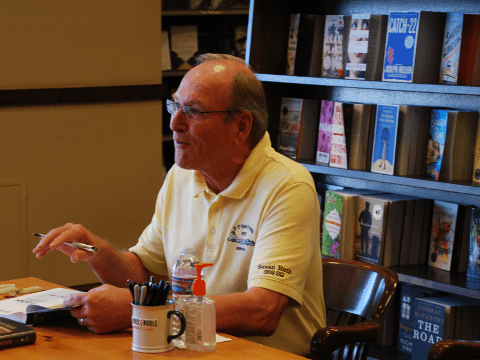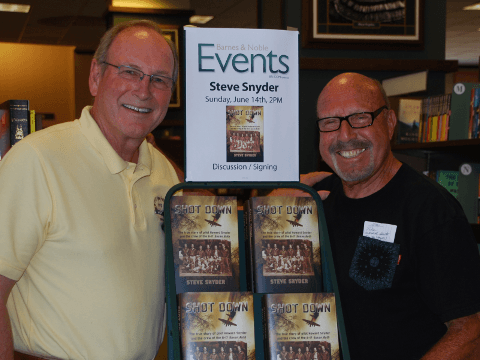 Bob Crabb – 2015 Barnes & Noble, Huntington Beach, CA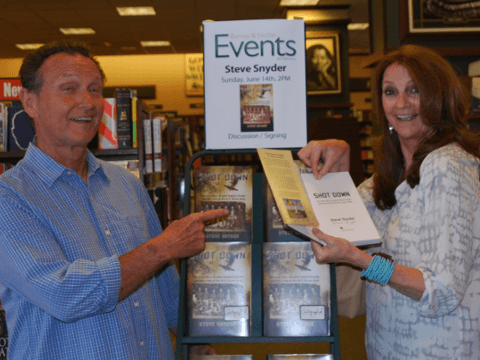 Ken & Linda Parlee – 2015 Barnes & Noble, Huntington Beach, CA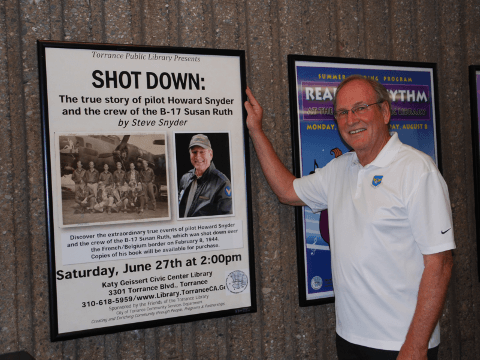 2015 Torrance Public Library, Torrance, CA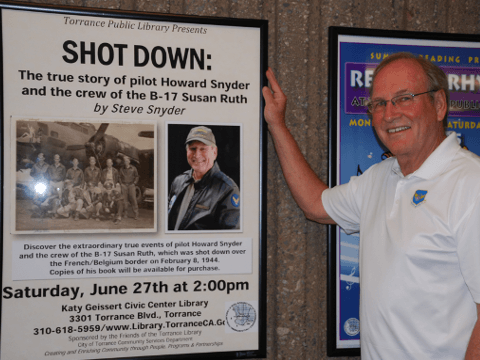 2015 Torrance Public Library, Torrance, CA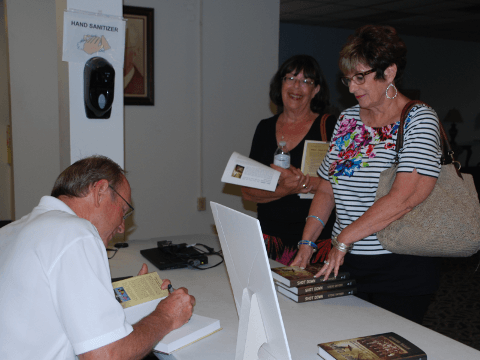 2014 Westminster Gardens Retirement Community, Duarte, CA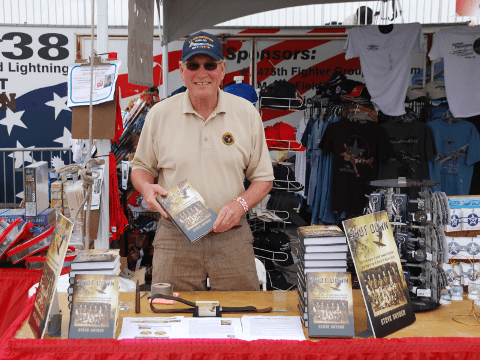 2016 Wings, Wheels, & Roters Expo, Los Alamitos, CA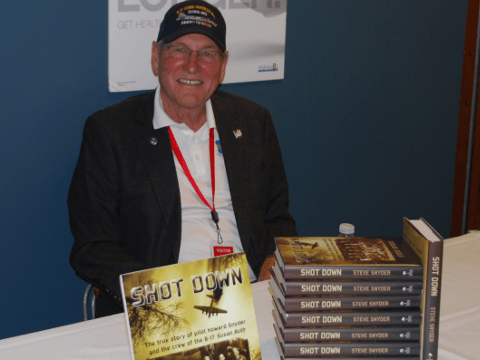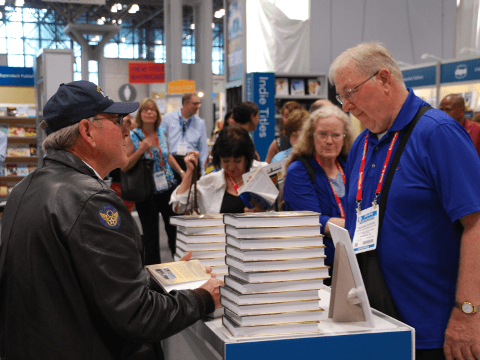 2015 Book Expo America, New York, NY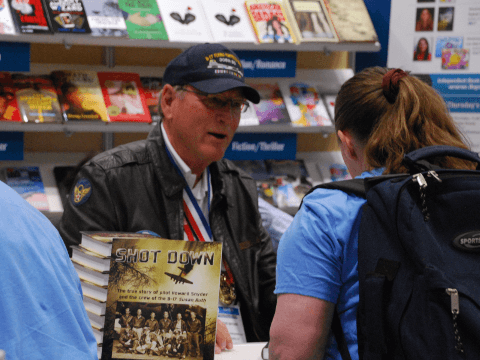 2015 Book Expo America, New York, NY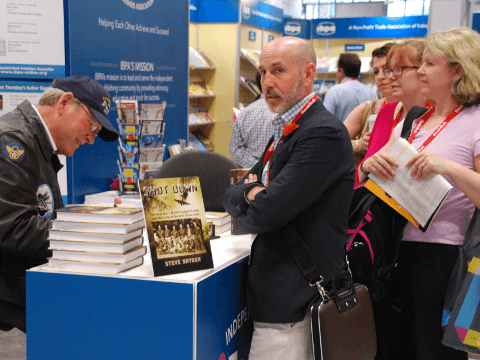 2015 Book Expo America, New York, NY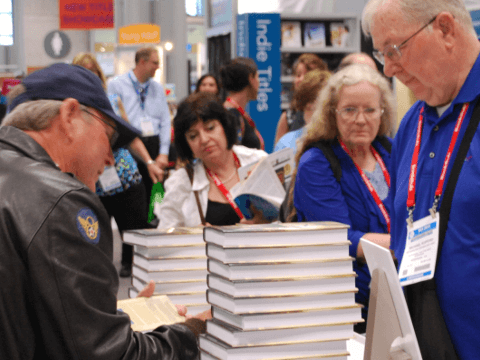 2015 Book Expo America, New York, NY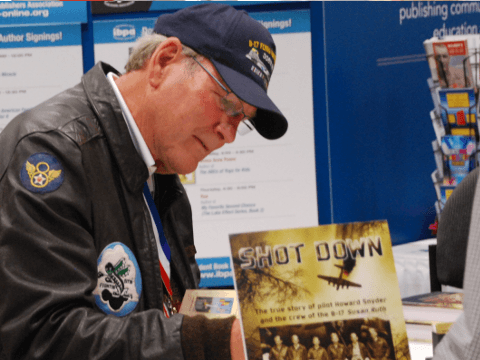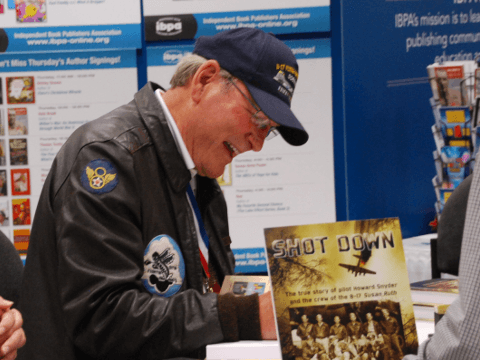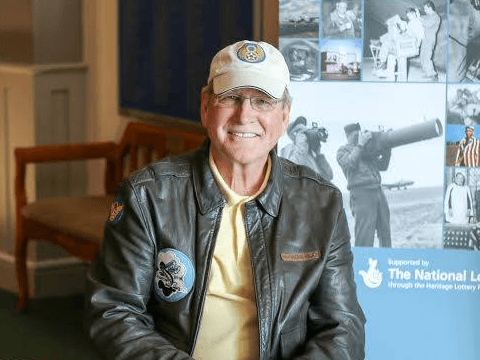 2015 National Museum of the Mighty Eighth Air Force, Pooler, GA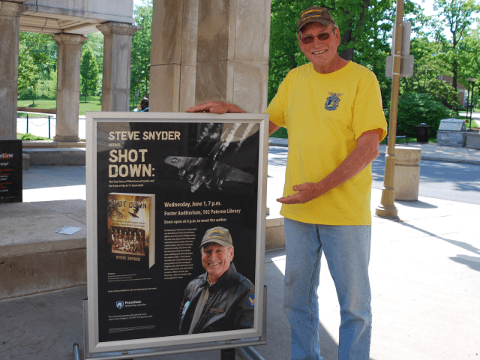 2016 Penn State University, State College, PA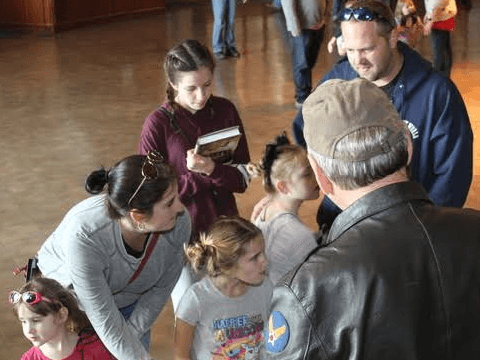 2017 National Museum of the Mighty Eighth Air Force, Pooler, GA